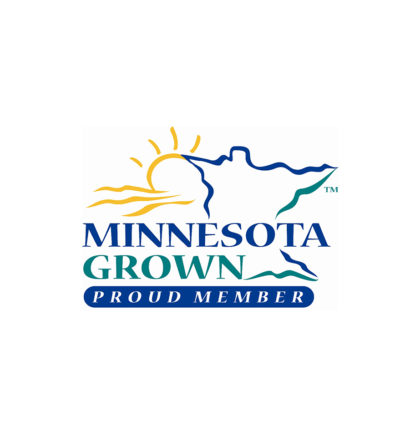 October is National Farm to School Month! Join us and thousands of schools, early care and education sites, farms, communities and organizations across the country as we celebrate food education, school gardens and lunch trays filled with healthy, local ingredients.
MN Local Beef
The Churchill Family has been pioneering local beef since 2003 when we launched Thousand Hills Cattle Company. Many things have changed over the years, but we are still involved and commited to supplying beef born and raised in Minnesota to our Minnesota customers. We've done this through MN Local Beef.
We started MN Local Beef to make sure that MN schools have access to locally raised beef as part of the State's commitment to Farm to School.
All beef from MN Local Beef is guaranteed to be:
Processed in MN under USDA inspection, and will follow all USDA requirements for humane animal handling and kill
From animals born and raised in Minnesota
Rabideaux's Bayfield Fruit Company
Ed Rabideaux owns and grows Rabideaux's Bayfield Fruit Company, a family business passed down for nearly a century!
In 1927 Ed's maternal grandfather, Ed Betzold, moved from Mankato, Minnesota to start farming fruit in Bayfield, Wisconsin. Ed's grandfather Ed and family, including Ed's uncle Eugene, expanded the farm to 450 acres, growing apples, strawberries, tart cherries, rhubarb, and raspberries. Ed's mother, Mary Jo Betzold, married his father, Allen Rabideaux, in 1960. Shortly after Allen joined Ed and Eugene working on the Bayfield fruit farm. 62 years later, Allen is now 85 and still working on the family fruit farm.
In 1984 Ed Rabideaux moved to the Twin Cities and started selling fruit at the Minneapolis Farmers Market. In 1990, Ed and his father, Allen, bought the property in Ham Lake, Minnesota. There they have a second apple orchard and a large warehouse to extend the life of the apples they grow. They are able to provide apples to over ten school districts in Minnesota each year. Their apples are still sold each summer at the Minneapolis Farmer's Market.